Welcome Snowmobile Enthusiasts!
Come join the FUN!
Bring all your Snowmobile, ATV, Motorcycle, Mini-Bike, and other parts.
Clean out all those extra parts and Snowmobiles, ATV's, etc.
Find all those parts and pieces you've been searching for.
SATURDAY, SEPTEMBER 21, 2019
7:00AM – 3:00PM
BEARBROOK STATE PARK
157 DEERFIELD RD
JUST OFF ROUTE 28
ALLENSTOWN, NH 03057
Complimentary Breakfast Saturday morning 7am – 9am
Sponsored by Seats by Ev
The Cub Scouts will be there selling Lunch items.
Standard size truck and two place trailers ONLY $20.00
Price may vary due to the size of the trailer.
For more information please contact Chad at 603-722-7069, or Bud at 603-496-5452
NHSMA Raffle Sled.
This 1987 Panther is this years museum's raffle sled. Tickets are on sale now. The drawing will be held at the grass drags in October. Please feel free to contact any us if you'd like some!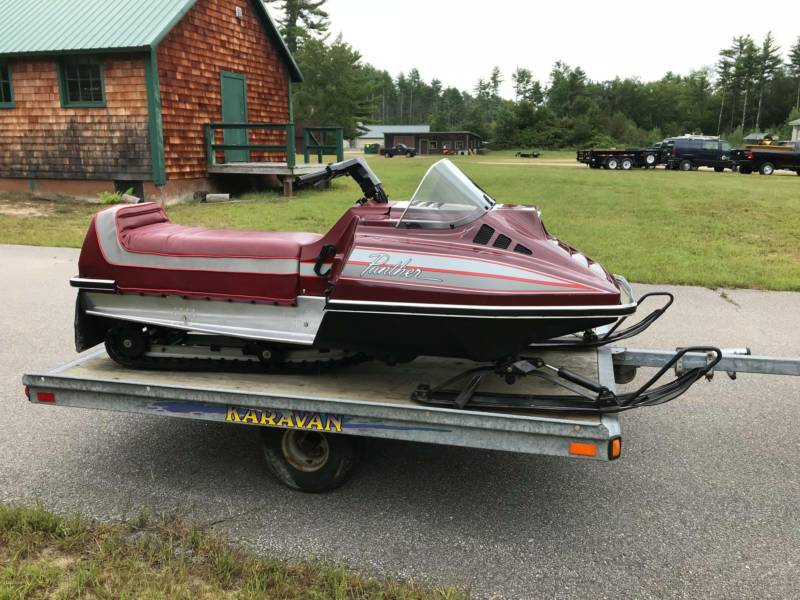 Special Thanks to all of our sponsors!
SkiDoo and daSilva (Moultonboro and Hampstead) were able to supply us with special edition Museum Hats this year.
First 50 participants who register get one.
We have also had a lot of support from HK Powersports, Freedom Cycle, Seats by Ev, Claude's Cycles, Rjs rpm Dyno tuning Rochester Sports Center and Livingstons.
These events would not be possible without people like these.