Welcome Snowmobile Enthusiasts!
1st annual Spring Cook Out
On Friday May 31st at 6:00 PM The New Hampshire Snowmobile Museum will be hosting It's 1st annual Spring Cook Out at the museum complex in Bear Brook State Park. Thanks to the generosity of Livingston's Arctic Cat there will be no charge for this event so come over, catch up with some old friends and get an early look at some of the treasure that will be available at Saturday's swap.
Afterwards, people are permitted to sleep over on the grounds in tents and campers.  Please refrain from campfires and such as this is not camping event.
June 1st as soon as the sun is showing, the swapping begins.  Vendor spots start at $10 donation to help support the museum.  Event ends early afternoon.  Boy scouts will have the grill fired up!
NHSMA Raffle Sled.
This 1987 Panther is this years museum's raffle sled. Tickets are on sale now. The drawing will be held at the grass drags in October. Please feel free to contact any us if you'd like some!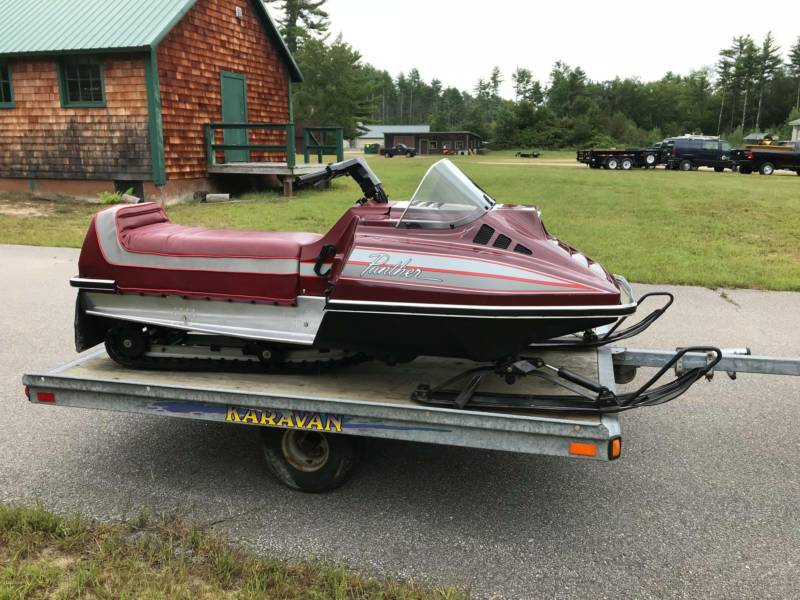 Special Thanks to all of our sponsors!
SkiDoo and daSilva (Moultonboro and Hampstead) were able to supply us with special edition Museum Hats this year.
First 50 participants who register get one.
We have also had a lot of support from HK Powersports, Freedom Cycle, Seats by Ev, Claude's Cycles, Rjs rpm Dyno tuning Rochester Sports Center and Livingstons.
These events would not be possible without people like these.