Welcome Snowmobile Enthusiasts!
Winter Rally: Sunday February 17th at 9:00 AM
The NH Snowmobile Museum would like to invite you to join us for a day of vintage snowmobile excitement at our Winter Rally on Sunday February 17th at 9:00 AM. To commemorate it's 60th birthday Ski Doo will be showcased as this years featured snowmobile.
Trophy classes for 60's 70's, and 80 and up. Original and Restored classes. 6 Trophies for SkiDoos, and another 6 for other brands, as well as a best display. In addition, we will have a kids trophy for 11 and under, and a 12-17 class. Don't miss the Director's award either.
Activities for this years event are being planned out and will be announced as further information becomes available. To stay on top of current details check out our website, Facebook page or contact the museum at 603-722-7069.
157 Deerfield Road
Allenstown, NH 03057
NHSMA Raffle Sled.
This 1987 Panther is this years museum's raffle sled. Tickets are on sale now. The drawing will be held at the grass drags in October. Please feel free to contact any us if you'd like some!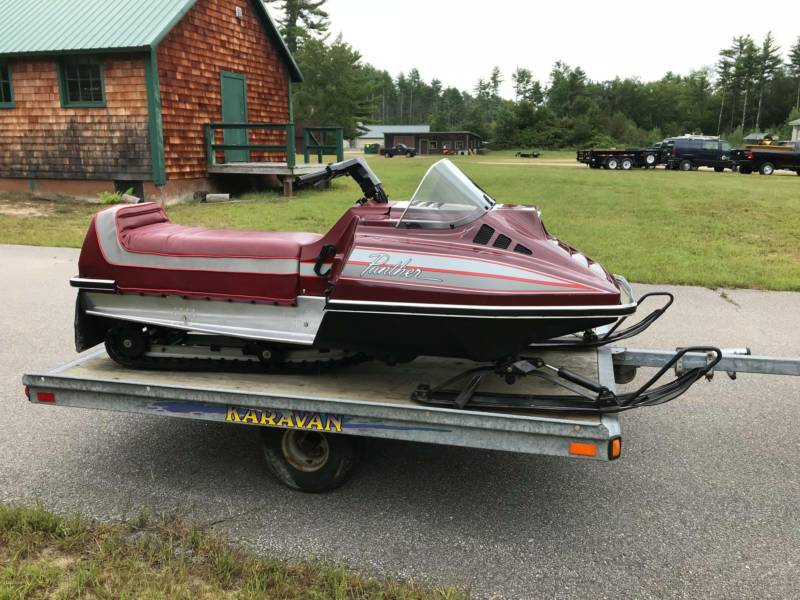 Special Thanks to all of our sponsors!
SkiDoo and daSilva (Moultonboro and Hampstead) were able to supply us with special edition Museum Hats this year.
First 50 participants who register get one.
We have also had a lot of support from HK Powersports, Freedom Cycle, Seats by Ev, Claude's Cycles, Rjs rpm Dyno tuning Rochester Sports Center and Livingstons.
These events would not be possible without people like these.